Bike Me! – FINALLY rode my bike to work today, a major accomplishment. Its been at least a year, and maybe a year and a half since I could say that. Thelma (my new knee) and I made the 8 mile trip just fine. It took me a little longer than it used to, and I must confess, my bike jacket is MUCH snugger than it once was. Let's see how things are at the end of the Bike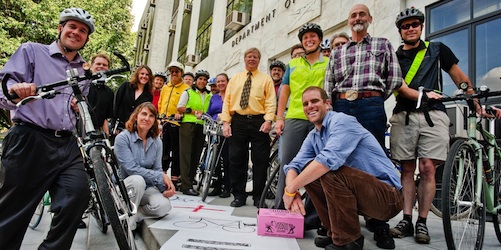 Commute Challenge. I decided to do it this year, to get motivated and get over my fear of riding outside with my brand new knee. I've been on stationary bikes for months, and just started to venture out on the road. The fear is, I'll fall off my bike, and screw up what took me more than six months to heal. Today, I faced up to being a little bit of a klutz, and took the plunge. If you'd like to join me, you can. Get some of the people you work with to join in too…it can be a lot of fun.
Oh, and speaking of FUN
...the annual Tour de Lab is coming up this Sunday.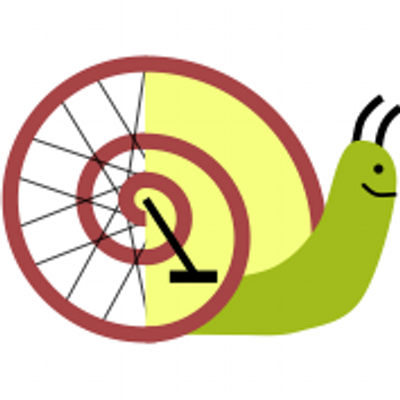 AM Ride Report – This was something I used to deliver regularly, when I was riding. Items spotted on my way to work at 3am, or otherwise out and kicking in the middle of the night. Things seem to have changed since I last rode to work. The streets I ride are a lot tidier. Congratulations S.E. Portland for cleaning up your act. Not much to decorate your home with out on the street – only one couch (which was being used as a sort of clothes line) a baby recliner, a speaker box with no stereo and an ironing board. Who irons these days anyway? As far as wildlife – only a tabby, meowing at me. Sheesh, things are real quiet!
Thanks, by the way, to Pokey Pedaling SP in Wisconsin for my bike report icon.... and you'd better believe I'm a pokey pedaler these days, but I get where I'm going
We Are NOT Number One – No longer is Portland first with two wheels. Bicycling Magazine is out with its annual Best 50 Bike Cities, and we've been demoted to number 2! Minneapolis squeezed us out. Maybe we had it coming, we were poised for a fall from grace (and our lofty bike seat!) Here's a quote from one of the many comments on the list: "Portland ain't nothing but a street in Minneapolis". Huh?! Enjoy Minneapolis -- we're coming for ya next year!