The Portland Century?? The ride is this Saturday, with coming up on Saturday with three new routes and a new starting line. This year, cyclists will begin at University of Portland and for the first time all of the routes go into Clark County. Traditionally, the route for the Portland Century has traced backcountry roads in Multnomah county ...the very steep hills near Portland's Bull Run Reservoir. This year, the ride will cross over the 205 bridge, going as far as Ridgefield and LaCenter before crossing back over into Oregon via the Interstate Bridge.
Can we still consider this the "Portland" Century? They bill it as "Portland's signature ride"...and yet it looks more like the "Ride Around Clark County".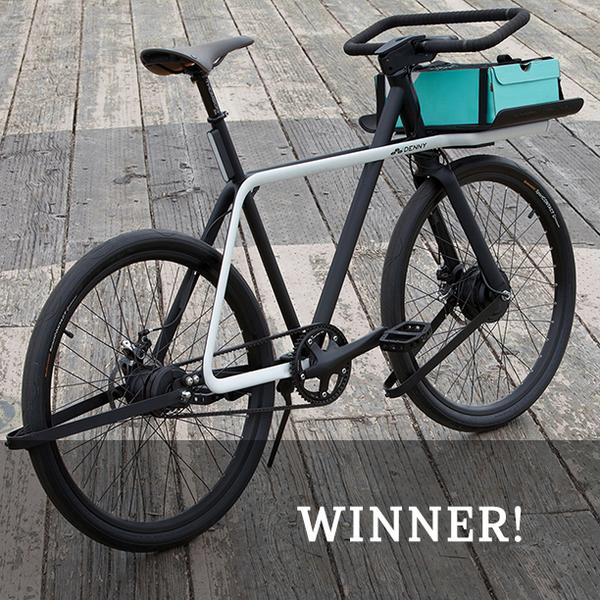 The Winner! We told you a few weeks ago about the bike design competition, put on by Oregon Manifest -- and the winner is: the Seattle bike, "The Denny". It was the bike I voted for! What's not to love: features include a removable electric motor, tires with tiny bristles, a carbon fiber belt instead of a chain and removable handlebars that double as a bike lock
Fuji Bikes is expected to put a version of the Denny into production, though details won't be clear until next spring.
The competition ran for seven month, pairing up design firms and bike-makers in five cities: Seattle, Portland, San Francisco, Chicago and New York.
Bye Bye Bike and Hike -- One of metro area's long established and largest bike shops has closed its PORTLAND store.
Bike and Hike will continue to operate stores in Milwaukie, Beaverton & Hillsboro.
Declining sales could no longer support the 75-hundred square foot space on southeast Grand at Oak. Bike AND Hike's owner says he's working to find his Portland employees jobs at his other stores.
Not up for a Century? "BIKE MILWAUKIE" is sponsoring a tour of Milwaukie's parks as part of its monthly ride series. The 10 mile ride starts and finishes at Milwaukie City Hall, making a counter clockwise loop through the city.
Muppets on bikes in Milwaukie