Big news this week for McMenamins up in Seattle.
Mike and Brian McMenamin announced plans to renovate the historic Anderson School in Bothell, Washington, a Seattle suburb on the north end of Lake Washington.

The will give it the groovy treatment they've done to such places at Portland's Kennedy School, the Grand Lodge in Forest Grove, and the Oregon Hotel in McMinnville.
What's unique about this project is that it's a crowd funding effort... on steroids! Investors with a net worth of at least $1 million dollars or an annual income of at least $200,000 are eligible to participate. They'll receive an 8% return on their money.
Anderson School, which was built in the 1930's, will be converted into a 72 room hotel. The complex will feature restaurants, small bars, a brewery & movie theater. The development will mean 150 to 200 full and part-time jobs.
* * * *
Also heard on the radio this morning, "Craft", a movie about the craft beer industry, premieres at Portland's Hollywood Theater TONIGHT: two showings, 7 p.m.. and 9:15 p.m. Director Craig Nobel will be at tonight's showing and will host a Q&A afterwards. The movie, shot at craft venues across the country, features interviews with some local folks, including Mike Wright, owner/brewer at The Commons...
* * * *
Last but not least, from the We Are Not Making This Up Department, there's now a craft beer for Trekkies...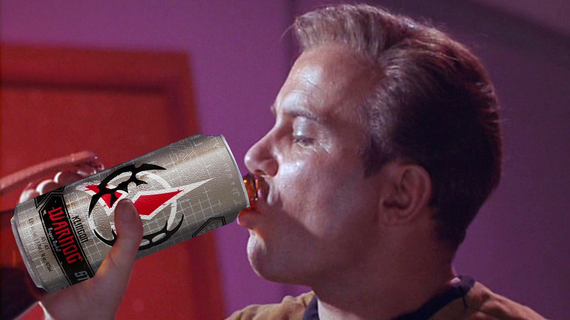 The First Edition Beer Geek airs every Thursday morning at 7:40 a.m. on First Edition with Tim Hohl & Terry Travis. Follow me on Twitter @timhohl for breaking craft beer news during the week!